At Rodina Cabinets, building cabinets is more than just a hobby, it is a way to empower people on a larger scale.
Inspired by the Czechoslovakian meaning of the word, Rodina translates to family, and it is one of the key foundations of our work. Your home is your safe haven, full of memories and a space where you are free to be yourself. One of our fundamental values is authenticity, and that involves being as authentic as your roots, your home, and your desires in life.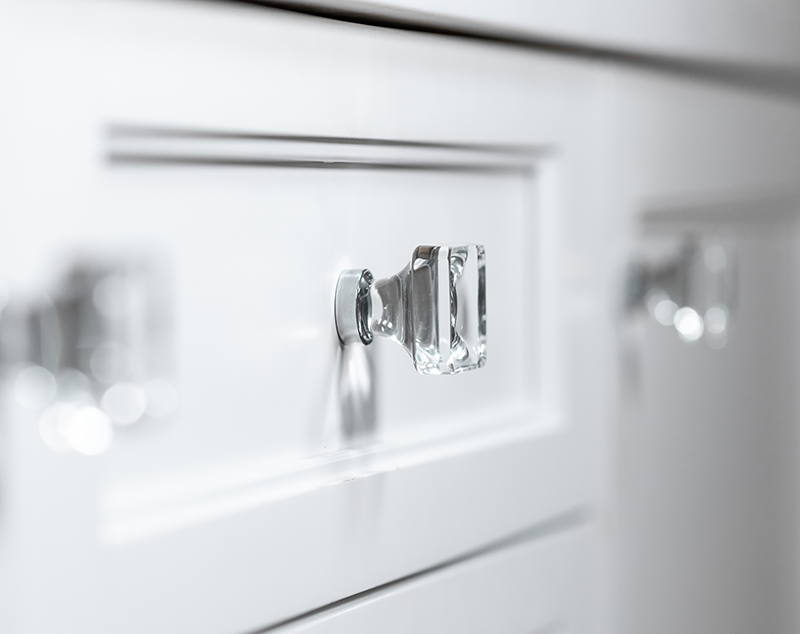 We believe that our team is our family, and it is constantly growing as more talented designers, carpenters, and sales professionals join because of a passion that drives the craft of carpentry.
You will never be just a number on a file at Rodina Cabinets. Rather, from the moment that you walk in the door and share your story, you are welcomed by family. 
We offer a variety of high-quality products and craftsmanship, from custom bathroom vanities, entertainment centres, and closets to fully customized kitchens and pantries. If you have an idea, we will bring it to life with 100% locally sourced materials.
To heighten the impact of made-to-order cabinetry on custom kitchen spaces.
To build the most impactful cabinet design that blends authenticity, style and substance to empower you to see the potential of your (kitchen) space and push the boundaries of custom cabinetry that will stand the test of time.

What does authenticity mean to you? We believe that authenticity means not compromising who you are or what you want your space to be. Your space should reflect every aspect of you, not being limited to one style but blending them into something beautiful.

Put the joy back into designing and customizing your space in a way that works with your season of life. Our process is designed to work with your schedule and in-person visits allow us to make real progress on time. Let us give you back the gift of free time.

Design-strong, Built-strong
Every project that we take on is done with the promise and quality of craftsmanship that it will last longer, look better, and function better than ever before. We do not believe in compromising on quality. You can have peace of mind knowing that you have in that you have invested in quality that will last, withstand new trends, and increase value over time.